As one of the playgrounds organized for children who are members of the Highlands Coffee family. July 2022 is the time for the children to have the opportunity to become talented and brave child warriors with super bright and dynamic summer experiences with the "Summer Apprenticeship – Teen Career Day" program.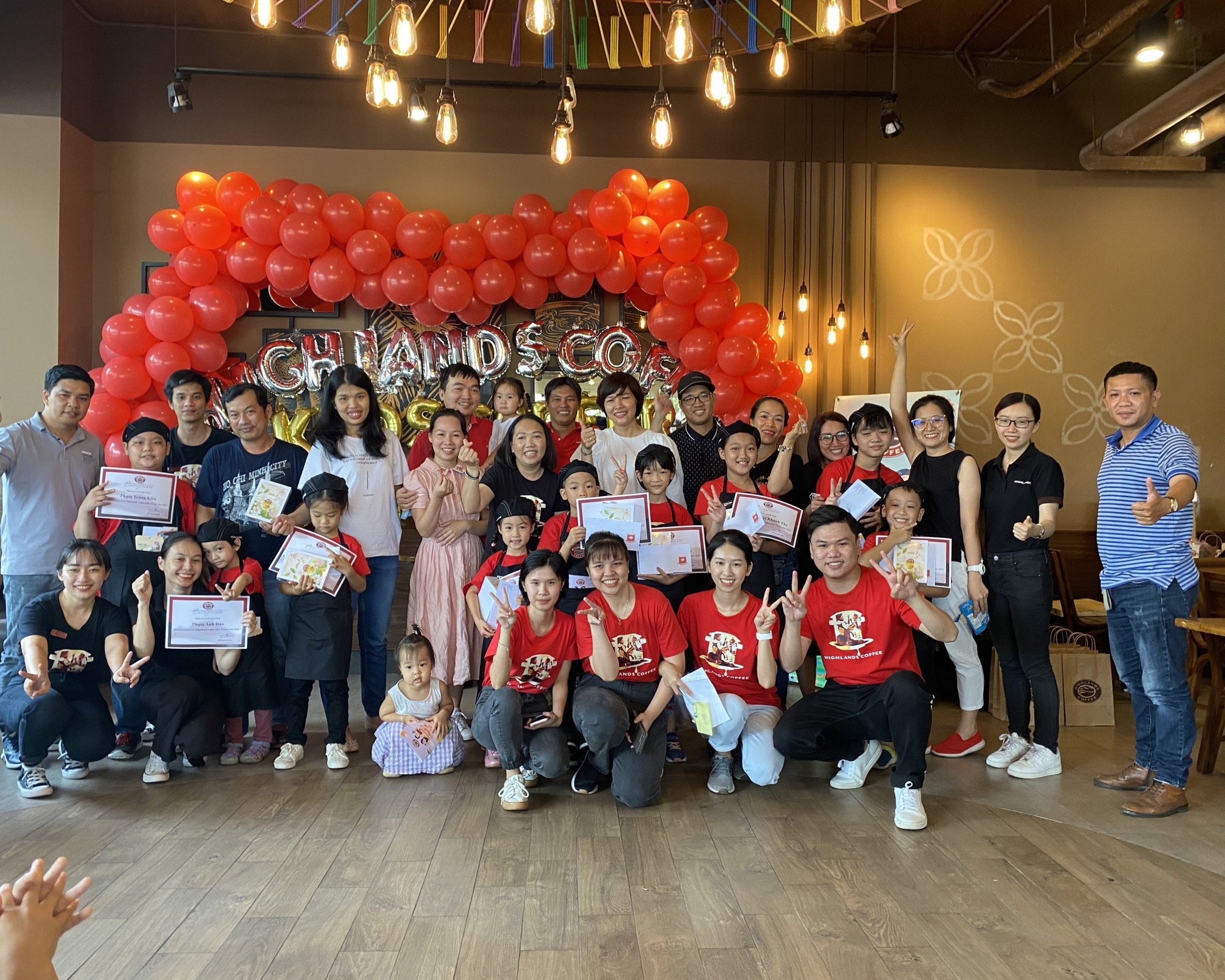 AMAZING EXPERIENCE AT CAREER SUMMER SEASON 2022:
Trained and worked like an adult. I can prepare delicious drinks according to Highlands Coffee's standard recipe, learn about dedicated service… If I normally only read books, see on TV or play with friends, now experience themself as a "Child Employee" of Highlands Coffee, made for real and serving real customers.
Children can directly observe, feel and be in contact with the conflicts at work, understand the hard work or passion of parents' daily work to know how to care and appreciate the value of labor hard – working.
Children learn and practice useful soft skills that apply well to their studies and life such as: self-introduction (making a CV), interviewing or presentation skills, teamwork skills, problem-solving topics… and making a lot of new friends and "colleagues".
And above all, children will have the opportunity to understand the work of their parents and the work of the aunts and uncles who work at the store, knowing and being proud of the place where their parents attach and work every day.
There is nothing more valuable than having children learn through direct experience. This promises to be an interesting program and a memorable part for each participating member.