As one of the most anticipated competitions of the year, with the mission to bring Highlands' talents a professional, rewarding and enthusiastic playground to show their talents, passions and affirm their own values. Dear. Continuing the success of previous seasons and the mission of "Becoming the champion of delicious Vietnamese coffee at a reasonable price & experiencing the leading modern cafe style… every time, everywhere and for every customer", the 18 best talents who have won at the regional finals have appeared, prepared and ready to enter the most awaited event of each red Tshirt warrior – TALENTS AWARD FINAL ROUND 2022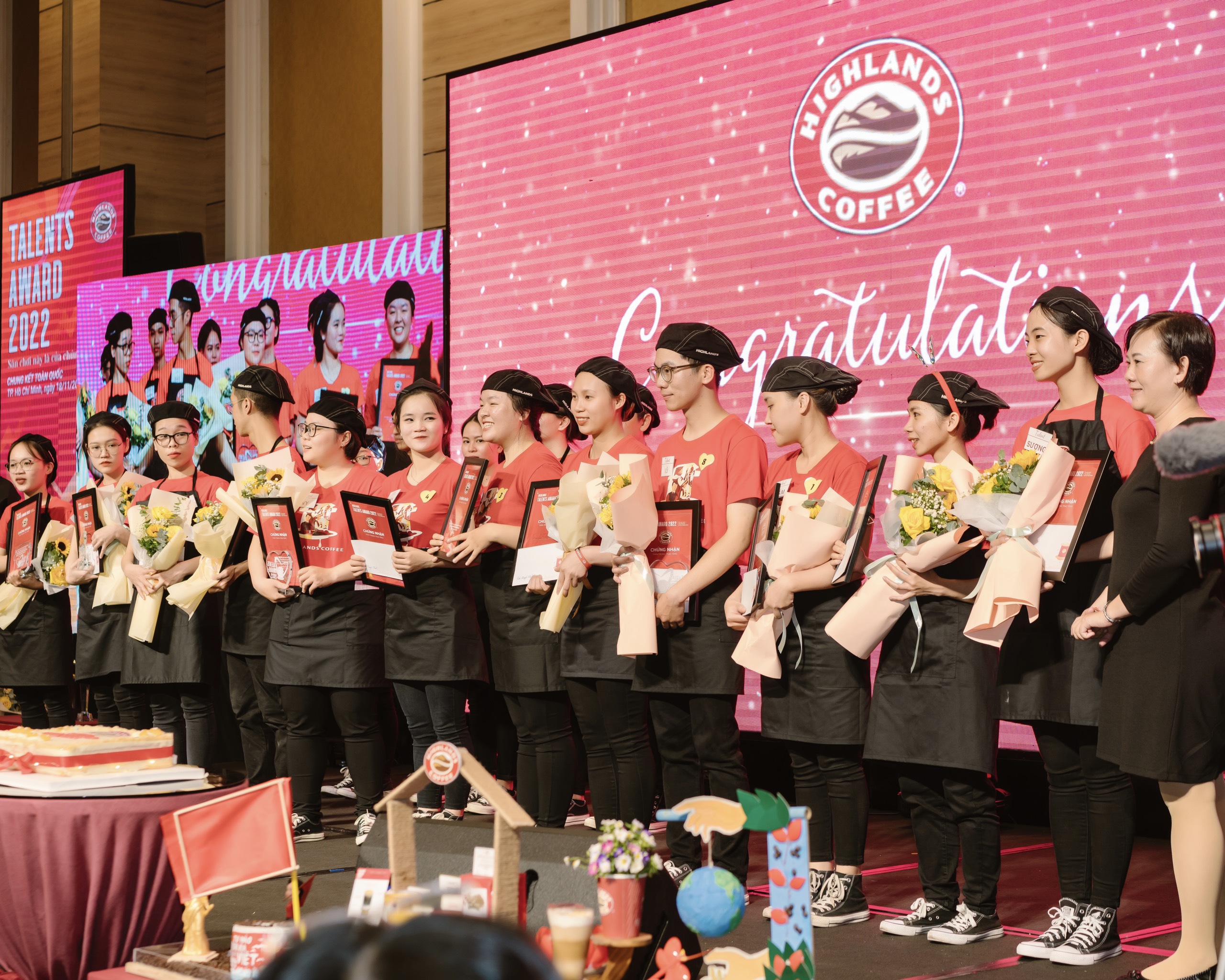 Who will be the Champion of Master Barista Excellence?
Who will be the Champion of Service Excellence?
Which beverage will be named "Most creative beverage" or "Most innovative beverage"?
Who will be named " Most Friendly & Hospitable Server" or " Most Cheerfully Approachable Server"?
There are so many surprises, so many stories that have never been told, so many touching situations, so many passions and fires burning with extremely creative, talented, bold, and endless contests. unique and eye-catching from the contestants at this year's contest
Let's take a look at some photos of talent, passion and skillful hands to bring to the audience and the judges creative, quality and beautiful drinks. Talented, enthusiastic, and dedicated competitions with sweaty situations, touching the hearts of viewers and customers. This is a special season in 2022 of Highlands Coffee boys and girls full of passion and enthusiasm for the profession, with Vietnamese ingredients, dedicated service, with special talents of Highlands.